Across the world, men die an average six years younger than women, and for reasons that are largely preventable. Which means that if we take care of Men's Health it doesn't have to be that way – we can all take action to live healthier, happier and longer lives.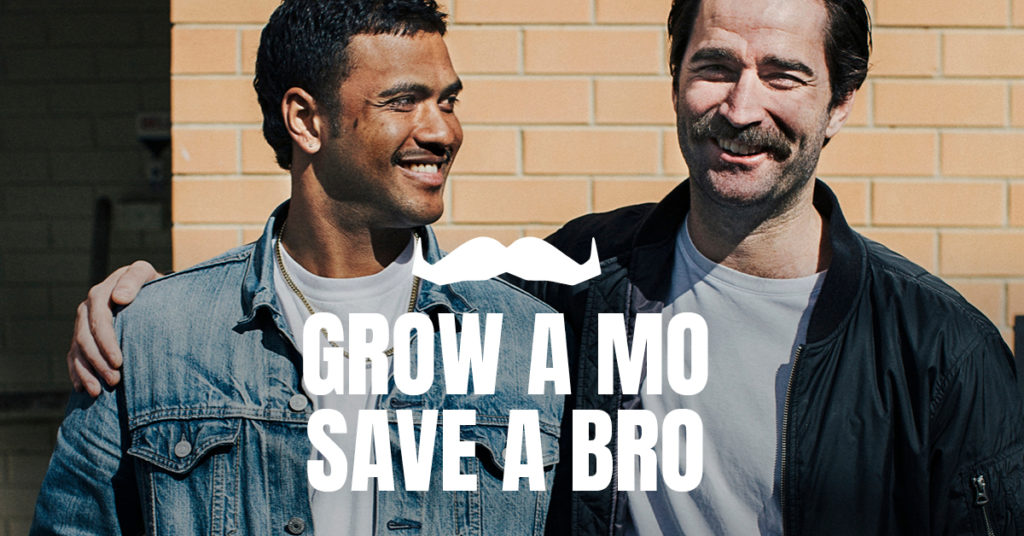 Movember movement started in Melbourne in 2003, when two mates (Travis Garone and Luke Slattery) over quiet beers at the Gypsy Bar in Fitzroy discussed that the moustache, a fixture in past decades, was nowhere to be seen in recent trends. They joked about bringing it back. The two friends decided to talk their mates into growing a "Mo". Inspired by a friend's mother who was fundraising for breast cancer, they decided to make the campaign about men's health and prostate cancer. They designed the rules of Movember (which are still in place today) and agreed to charge ten dollars to grow a "Mo". Trav designed the first Movember logo, and they sent around an email titled 'Are you man enough to be my man?' They found 30 guys willing to take up the challenge.
Since those first few years, Movember has continued to grow at an extraordinary pace. There are now official campaigns in 21 countries and together we've raised more than $730 million to fund over 1,000 men's health programs. Our focus has broadened to four key men's health issues: prostate cancer, testicular cancer, poor mental health and physical inactivity. We've seen the growth of millions of moustaches, significant breakthroughs in scientific research, and a fundamental shift in the conversation around men's health.
With the support of millions of Mo Bros and Mo Sistas from all over the world, Movember is working towards its vision: to have an everlasting impact on the face of men's health.
For more information on how to get involved with this great cause visit https://au.movember.com
For more information on Men's Health services at Pakenham Family Health visit Men's Health